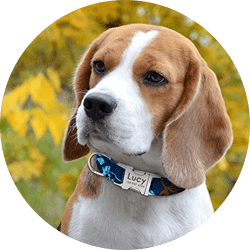 Don't forget: BREW relies on your donations to continue our mission!
We are a 501(c)3 organization, so all of your donation is tax-deductible. Additionally, almost 96 cents of every dollar donated goes directly to helping beagles.  Our tax id is 54-1932539.  You may request a copy of BREW's most recent IRS Form 990 by emailing ContactUs@BREWBeagles.org.
Checks – Please mail to:
BREW
500 North Washington Street, #10621
Rockville, MD 20850
Please include your email address on the check so we can quickly and cost effectively acknowledge your donation.
PLEASE NOTE THAT THE BELOW LINK TO PAYPAL IS NOT YET ACTIVE.  YOU CAN DONATE VIA PAYPAL TO LAURA@BREWBEAGLES.ORG.

YOU MAY ALSO USE VENMO – @BREW-BEAGLES.  PLEASE SEND US YOUR EMAIL ADDRESS IF YOU ARE NOT ALREADY A DONOR AND NEED ACKNOWLEDGEMENT.
And Thank You.