Home
/
Howie (Senior & Special Needs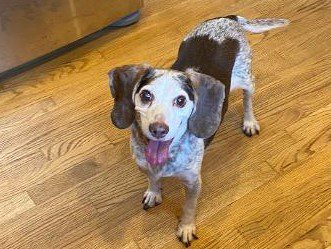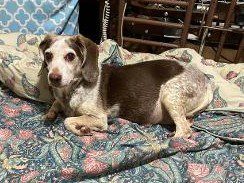 Questions?
Q: Can you tell me more about a specific dog? Is s/he good with kids / housetrained / good with cats/ etc?
A: What we know is in the write up. Our knowledge about any dog that is not in a foster homes is limited. Once approved, our adoption coordinators will work with you to match you with the right dog.
Q: Can I meet a specific dog?
A: We're sorry, but you must be an approved adopter to meet our dogs. Pre-pandemic, dogs could be met at adoption days, but you still had to be approved to adopt from an adoption day.
Q: How can I adopt a specific dog?
A: You must submit an adoption application and be approved to adopt. You can do that under Adopt – you can also learn about the adoption process there.. It will take about two weeks for an adoption coordinator to get in touch with you. Please keep in mind that dogs that are available now may be adopted in the meantime. But we are always getting new dogs. You can see them on our website.
Q: Can I add another dog to the list on my application?
A: We don't hold you to the dogs you listed on your application. It gives us an idea of what you are looking for. Plus it will let us know if someone is interested in one of our special needs / hard to place dogs.
Q: I indicated that I was interested in a specific dog on my application, but I see that s/he has been adopted. What happened?
A: We do not hold dogs. Applicants in the queue before you are being approved and may adopt the dog you are interested in before you are approved. But we are always getting new dogs in and your adoption coordinator will help you find the perfect match.
Interest in Me? Fill out the form below:
About Array
Breed:

Howie

Age:

Senior (10+)

Gender:

Male